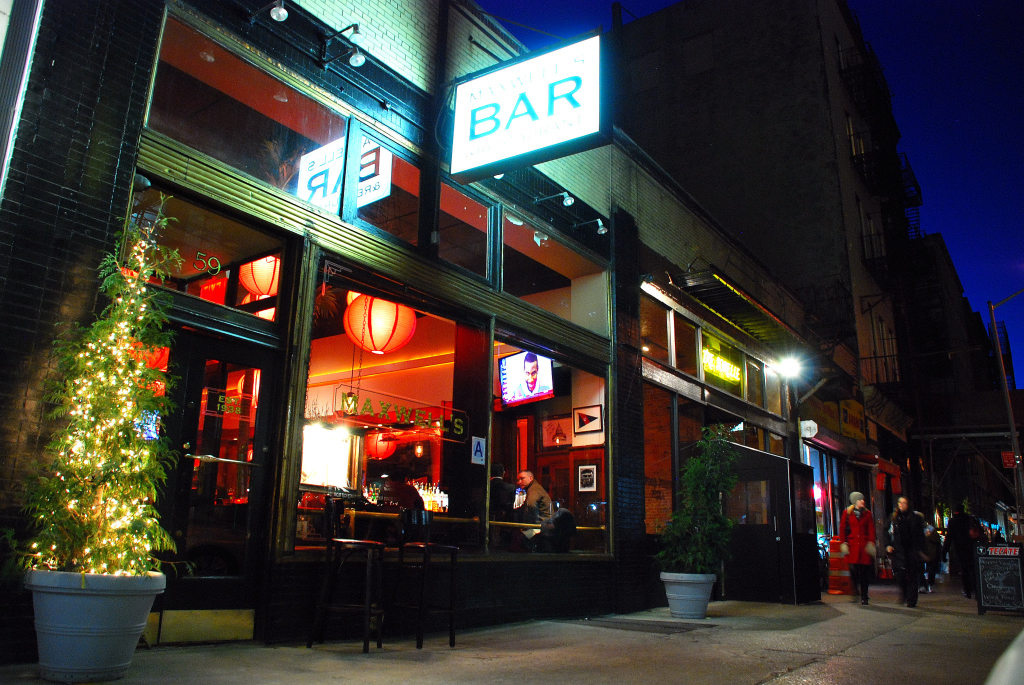 CLASSIC AMERICAN EATERY & COCKTAIL BAR IN TRIBECA!
Maxwell's Bar & Restaurant is a Tribeca destination that embodies the simpler spirit of Old New York eateries. The bar, booths and smoke stained mirrors have been restored from the original Joe Maxwell's, which opened to a stellar 30 year run in 1938. Our eclectic Gastropub menu featuring award winning burgers, select crafts beers and a program of stiff cocktails is the perfect cure for anyone seeking a mid-day meal or for those looking to effectively take off the edge after a hard day's work. At Maxwells, we are dedicated to utmost hospitality for all of our guests, as it was understood back then and as it is understood now, for all residents & visitors to this great city.
Maxwell's Bar & Restaurant is a perfect private party venue in the heart of Tribeca for your next special event. From birthday parties & holidays to weddings & private corporate gatherings, our open floor space can handle parties & events of all sizes. For more information, please call us at 917-261-6917 or fill out our Private Party form!
For all general inquiries, call us at 917-261-6917 or fill out the form below:
[Private Party & Event Inquiries please click here!]
HOURS
Daily: 11am to 2am

CONTACT
Tel: (917) 261-6917
info@maxwellsnyc.com

ADDRESS
59 Reade Street
[Broadway & Church]
New York, NY 10007
See Map
They say the best memories are made around the table. Come make some around one of ours this season.

https://t.co/jBvhIAgeI3